Background material on this years performers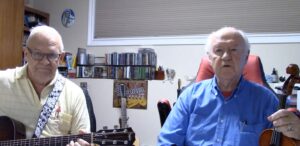 I had the pleasure of taking lessons from Seamus during the winters of 90 and 91.I met him at Michael Doherty's house at a music session. It was a privilege to get to know him. He was such a gentleman with a keen interest in learning about Canada and a quiet sense of humour. I remember well the drive up the Carn road to his house from Ture outside of Muff in the dark of winter. I enjoyed playing with him in his music room heated with a turf fire and eating Brigid's generous snacks before I went home. When I returned to Canada I proceeded to teach traditional tunes on the fiddle and the whistle. Eventually I formed a band out of my senior students called the Black Swan Fiddlers. It lasted 8 years and produced 2 CDs. I always think of him when I play one of the tunes that I learned from him. I am happy to see that Seamus' musical memory is still celebrated each October.
Martin McGinley is one of the best-known fiddlers in Donegal and has also been teaching fiddle for many years. His first solo CD, 'Full Circle', was released in May 2021 by Donegal fiddle organisation CairdeasnabhFidiléirí.Martin was born in 1961 and brought up in Raphoe. His mother Kathleen (1930-2011) was a well-known fiddler.He began taking classical violins lessons locally with Maureen McGranaghan. In the 1970s he attended the weekly traditional session in the Central Hotel in Raphoe. It was the beginning of a lifetime of friendships with musicians, from east Donegal and beyond. In those early days Martin asked a visiting fiddler, Dinny McLaughlin, Buncrana, about the secret of fiddleplaying. The reply was disappointing – 'practice'. An early venture into fiddle teaching was during the early 1980s at Pilot's Row centre in the Bogside in Derry, where students included an exceptional trio of Harrigans from Burnfoot – Róisín, Damian and Paul. At around this time Martin was also fortunate enough to encounter a remarkable generation of musicians emerging in Buncrana, including CiaránTourish (fiddle), Kevin Doherty (guitar), Michael Carey (whistle), Michael Gallinagh (guitar) and others.
He has performed at concerts and festivals in Ireland, Britain, Europe and North America.He has presented television and radio programmes on traditional music on RTÉ and BBC. Recordings over the years have included the (very) early Dervish CD, 'The Boys of Sligo' (1989) and 'The Fiddle Music of Donegal Volume 1' (1996).
Now living in Ramelton, Martin manages the Donegal Music Education Partnership, part of the Donegal Education and Training Board. The DMEP organises classical music tuition across Donegal.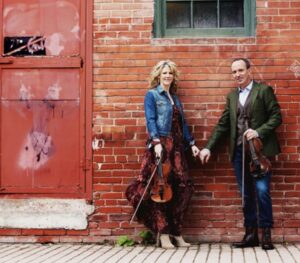 Natalie MacMaster and Donnell Leahy have received both industry-acclaim and a loyal fan base by combining their magnificent individual talents, giving audiences an unforgettable musical experience every performance. Since marrying in 2002, two of Canada's brightest stars have been captivating audiences all over North America with their exceptional musical skills and obvious joy at playing the fiddle together.
Being part of musical families, Natalie and Donnell were born into their musical careers. Hailing from Cape Breton Island, Natalie received her first fiddle at the age of nine, launching a career that has lasted for over 30 years. Her first recording was released when she was only 16 and she has never looked back. Natalie has received numerous awards in the US and Canada, recognizing her dedication, musical talent, and importance to Cape Breton's fiddling tradition and international identity. Natalie's performances leave her audiences craving more as she mystifies them through stylistic diversity without losing the traditional Cape Breton flair. Her stage presence, the elegance with the bow, the intricate technique with the fiddle, and the embrace of the Cape Breton tradition that wows her admirers at countless shows every year.
Perfecting his astonishing talent since the age of three, Donnell has literally spent his entire life with a fiddle in his hand. His parents, a fiddle-playing father from Ontario and a step-dancing mother from Cape Breton, were his source of inspiration and guidance. As the musical leader & front-man of Leahy for over 15 years, it is no surprise his own style emerged; it is said he created a new genre of music simply known as "Leahy." Combined with his mesmerizingly strident, exultant, and high-energy performances, this style has become Donnell Leahy's musical signature.
Roisin Mc Grory (nee Harrigan) is from InishowenCo.Donegal. Growing up in Inishowen, she was exposed to the rich culture of music and in particular to the great fiddle playing of Dinny Mc Laughlin. With her brothers Paul Harrigan (piano accordion and uilleann pipes) and Damien Harrigan (fiddle) Roisin has performed at festivals and events throughout Ireland, Europe and America.
After qualifying from Epsom School of Art and Design, (England) Roisin returned to Inishowen where she was drawn back to her first love of music and teaching music in the area. Roisin is a co-funder of the Inishowen Traditional Music Project established in 1999. Influenced by the work of CairdeasnabhFidileiri, in Donegal, ITMP was set up to promote and preserve the music of Inishowen. The project holds annual events such as workshops, concerts, collaborations, exchange visits, recitals, talks and has produced two commercial recordings of Inishowen musicians Seamus Grant and Dinny Mc Laughlin.
In September 2016 Roisin released her debut  album The Brae Road.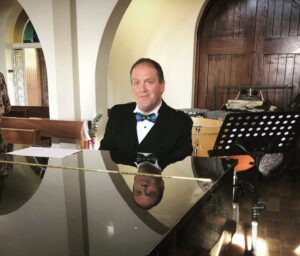 Ryan MacNeil grew up in the musical traditions of Cape Breton with his siblings The Barra MacNeils. Although he now lives in South Africa, he performs with his family when home visiting.
His music career has allowed him to perform as a multi-instrumentalist, composer, arranger, producer and director. Although the piano is his first instrument, he also plays Uilleann Pipes, whistles, saxophone and percussion instruments.
As a founding member of the Celtic fusion group Slainte Mhath, he toured throughout Canada, The United States, Mexico, Ireland, Scotland, England, Denmark, Sweden, Japan & Taiwan.
Ryan has also guested in tours and recorded with The Chieftains, including a performance at Carnegie Hall, New York, a St Paddy's Breakfast at Gracie Mansion for Mayor Micheal Bloomberg of New York, and a three-week tour of Japan.
Some other artists Ryan has performed and recorded with include Great Big Sea, Liz Doherty, Bruce Guthro, Buddy MacDonald & John Ferguson, Dave Gunning, Alley Bennet, Jennifer Roland.
Since moving to South Africa, Ryan has teamed up with local Celtic musician Dr Simon Workman. When he isn't busy with his practice as a Chiropractor, he plays highland bagpipes and the bellow blown border pipes.
Simon grew up playing with the Transvaal Scottish Pipes and Drums and is an active member of the South African Solo competition scene.
Ryan and Simon are very pleased to be part of the Seamus Grant Weekend. They will be performing music from Cape Breton, Ireland, and Scotland with some of Ryan's compositions as well.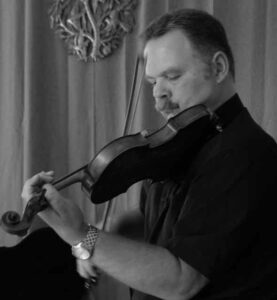 Séamus grew up in Castletown, St. Johnston, in a musical family. His mother, Monica, is a sister of the fiddler Tommy Peoples. His father Eddie played the mandolin and also the flute and whistle.It was clear from when Séamus was very young that he was going to be an exceptional player, and so it has proved. In his early years as a player he focused on the Peoples' style. He has developed into a masterful fiddler with his own distinctive and original approach.Now living in Letterkenny, Séamus continues to develop as a player and also as a composer of tunes. His reels named after Joe Cassidy and George Peoples have already passed into the tradition.

Dermot Toland has been an accomplished Jazz and Traditional guitar player since his teenage years. He is highly respected for his sensitive and distinctive accompaniment to singers and instrumentalists. Dermot and Seamus have been a dynamic duo for the last 20 years, featuring on gigs across Donegal and concerts as far off as Scotland. Dermot has been diagnosed with Alzheimer's and dementia but continues to enjoy and excel in his guitar playing.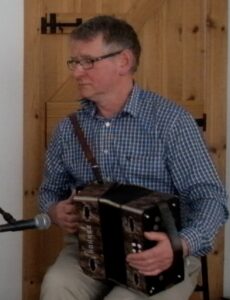 Mick Denieffe is from Kilkenny but has lives in Buncrana and has been an important influence and teacher of many young musicians in Donegal. Mick plays accordion and concertina and teaches both in classes and online over the past year. Mick was a close friend of Seamus Grant and played with him for ceilis, house parties, concerts and sessions.  He has published a collection of Seamus' tunes and has been a major contributor to the Seamus Grant website.

Patsy Toland lives in Clonmany and since moving back from Dublin over 5 years ago has been part of the Seamus Grant Weekend committee. He has played in many groups and toured Ireland as well as festivals in Italy, France,etc. He plays banjo, tenor guitar and mandolin and teams up with Reel Trad for local sessions and events.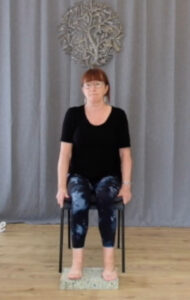 Elma Toland is a Yogatherapist and teaches locally in Inishowen as well as running online yoga classes. She has a keen interest in yoga as a path to wellness and health and with Patsy has been looking at the injuries that affect musicians through posture and repetitive strain injuries.