Seamus Grant Traditional Music Festival 2022
The programme for the festival is starting to build with some key headline performers already confirmed.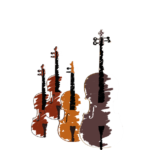 Confirmed Performers
The guest fiddle player for the opening night of the festival will be Tara Connaghan.
Tara Connaghanis a highly regarded fiddle player from Glenties, Co. Donegal in the north west of Ireland and has been playing in the traditional music scene for over 20 years.She tours and plays regularly as a freelance musician and has featured on various TV, radio, internet and CD recordings, including presenting a TG4 TV episode of 'Geantraí' from Carlow in 2010 showcasing musicians from the south east of Ireland.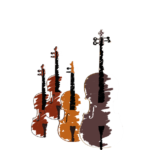 Confirmed Performers
Traditional concert featuring Aly Bain and Phil Cunningham.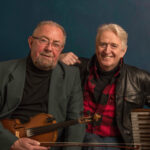 Together Aly Bain and Phil Cunningham have established themselves as the epitome of excellence in the world of traditional music.With their musical magic and quick-witted humour they will pull your emotional strings one moment and have you falling off the seat with laughter the next. Mike Russell has described them as "probably the best traditional musicians you are ever likely to hear".