Background material on this years performers
Aly Bain and Phil Cunningham
Dr Phil Cunningham MBE
Widely regarded as one of the most exciting and innovative accordion players of the times, Phil Cunningham has taken this instrument from strength to strength, setting the standards by which many young players fix their sights today.
Phil's early work with leading Scots band Silly Wizard (1976-1986) reclaimed a place for the accordion in the traditional music world and his astonishing dexterity and musicality has delighted audiences across the world. The accordion being only one of the strings to his bow, as a multi-instrumentalist he works extensively in television and film as a composer, musical director and presenter.  He is much sought after as a record producer and he manages to juggle all of these diverse commitments enabling him to continue touring and recording with long time musical partner and friend Aly Bain. Phil is musical director for the BBC's annual Hogmanay Live. His compositions are covered by musicians the world over, and he continues to write and add to his prolific repertoire. The depth and beauty of his slow airs is recognised universally amongst audiences and performers alike. His orchestral suites for Symphony orchestra and Celtic instruments have received international acclaim. His most recent suite "Ceilidh" was written for and performed by acclaimed percussionist Evelyn Glennie and the Royal Scottish National Orchestra. He teaches regularly, and is currently working to establish a traditional youth orchestra in the Highlands of Scotland.
Phil was awarded the MBE in 2002 for services to Scottish Music, and in 2003 voted Best Instrumentalist in the inaugural Scottish Traditional Music Awards. In 2005 Aly and Phil were awarded Best Duo in the annual BBC Folk Awards.
Dr Aly Bain MBE
Aly Bain is Scotland's supreme traditional style fiddler. His playing is unique – driving, impassioned and pure – with vibrant, unmistakable tone that has earned him a following of ardent fans throughout the world. Born in Lerwick, Shetland in 1946 Aly began playing the fiddle at the age of eleven. In his early twenties, Aly headed to mainland Scotland. His dramatic playing, with great tone and technical ability brought early recognition as an outstanding musician of the folk music revival, and almost overnight, raised the level of expectation for music lovers throughout the country.
Aly embarked on a life of intensive playing, recording and travel that continues to this day. He helped establish the folk band Boys of the Lough with whom he toured extensively and recorded for many years. Simultaneously, Aly pursued a solo career in collaborative and television projects.
Although Aly's musical base is in Scotland his extensive travels have led to an appreciation and mastery of many kinds of music. He has applied this knowledge to the production of several networked television series bringing traditional music to a constantly widening audience.
Aly has received many honours for his services to music, including four Doctorates and an M.B.E., and numerous Honorary Citizenships in the USA. He continues to be an ambassador for Scotland abroad and a powerful advocate for traditional music.
His teaming up, star collision, with brilliant accordionist/composer Phil Cunningham has added yet another dimension of appreciation for audiences everywhere. They have toured and recorded together since 1988 and to date they have recorded six albums, released on Aly's own record label Whirlie Records. In 2005 they were awarded Best Duo in the annual BBC Folk Awards.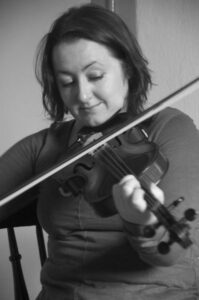 Tara Connaghan is a highly regarded fiddle player from Glenties, Co. Donegal in the north west of Ireland and has been playing in the traditional music scene for over 20 years.
She tours and plays regularly as a freelance musician and has featured on various TV, radio, internet and CD recordings, including presenting a TG4 TV episode of 'Geantraí' from Carlow in 2010 showcasing musicians from the south east of Ireland.
She is a founding member of the all female 13-strong Donegal fiddle group, SíFiddlers, alongside Mairéad Ní Mhaonaigh, Liz Doherty, Bríd Harper and Róisín Harrigan to name but a few. She is also a member of a performance project with guitarist Steve Cooney, Irish language storyteller Eithne Ní Ghallchobhair, fellow Donegal fiddler Mick Brown and Anuna signer, Ellie Níc Fhionnghaile. Tara is also a member of the Irish Memory Orchestra with recent performances featuring Martin Hayes and Martín O'Connor.
Along with fellow Donegal fiddler, Derek McGinley, she released a well-received recording in 2011, The Far Side of the Glen, focusing solely on the fiddle style and repertoire of south west Donegal, grant aided by the Arts Council.
'This is not the "flashy" playing so often heard today; each note is given its chance to express itself properly – the music talks to you, as it should. No excessive speed, no attempts at fusion with other styles, just good, honest Donegal fiddling as we used to hear it years ago…'
John Waltham, The Living Tradition Magazine, UK
Tara received a Degree in Music at University College Cork (UCC) and a Masters in Irish Traditional Music Performance at the University of Limerick (UL). She also completed a Postgraduate Diploma in Arts Administration in the National University of Ireland Galway (NUIG), a 3 year course with Na Píobairí Uilleann in learning to make the uilleann pipes and a one year certificate course on Mental Health and the Community (UCC).
Tara returned home to Donegal in 2014 to work in the family business following the death of her father where she continues to play and work on creative projects. She was a board member at the Irish Traditional Music Archive from 2013 – 2017 and worked in arts management for over 10 years including as an Arts Council advisor. Tara is the recipient of a Music Network Music Capital Scheme Award in 2015 for a Noel Burke violin bow.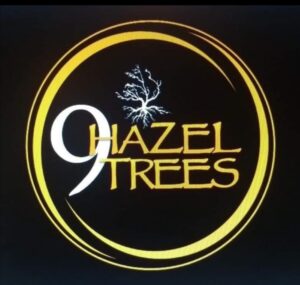 The group 9 Hazel Trees is a collective of talented and experienced musicians from Donegal, Derry and Tyrone who have carefully crafted a selection of traditional tunes and songs which they present with a unique and fresh musical perspective.
Powerful interactions of vocal, harmony, piano, five string fiddle and guitar with classical, traditional, jazz and folk influences create a unique and original sound.
Stephen Fagan is a guitarist and singer from Clondalkin in Dublin. He learned his trade at regular sessions in the local cultural centre ÁrasChrónain. He has been playing and presenting at The Irish House party since its inception in Dublin and abroad on tour.
He also appears regularly at Dublins famous Musical Pub crawl. He has recorded albums with the group Cunla for ClóiarChonnachtaand a solo Cd with Eoin O Neill and Mary Custy.
Recently he has been playing gigs with a new band called The Full Shillin' and recording new songs written under the guidance of John Spillane
Patsy is a member of the Seamus Grant Weekend committee and a driving force behind the website and the annual festival. As a musician he has played banjo, mandolin, fiddle and tenor guitar as a member of many groups – ranging from Celtic Rock in Sirreel, duets and trios in Temple Bar, festivals across Ireland and Europe.  Patsy has taught music throughout his musical career and now focuses in the development of www.seamusgrantweekend.com as an archive of the music of his locality but also as a teaching site for those interested in learning about the style and repertoire of Seamus Grant.
Patsy and Stephen have performed as a duet for over 20 years.
Valerie Harkin School of Irish Dancing

The Valerie Harkin School of Irish dancing is an Irish dancing school based in Illies Community Centre and The Sliabh Sneacht Centre, Drumfries. Irish Dancing classes for fun, fitness, Grading Examinations, Competitions. Suitable for Boys and Girls of all ages

Inishowen Traditional Singers' Circle
The Inishowen Traditional Singers' Circle is a voluntary community organisation formed in 1988 to encourage, foster and perpetuate the folk song and ballad tradition of the Inishowen Peninsula, Co. Donegal. They do so by Organising regular opportunities for people to meet and sing, including monthly sessions and an annual festival of traditional singing; Providing platforms to share the wealth of the Peninsula's local song tradition: events, digital and hard-copy multimedia publishing, broadcasting, performing & lecturing. Striving to keep singing accessible, relevant and alive for everyone.
This group of young musicians are from around the Clonmany, Malin and Culdaff areas.
They have been playing as solo musicians and in various ensembles over the years. This will be their first live performance as a group. The musicians include Ciara Gilmore, Brónach & Eimear Harkin, Emma and Adam Gibbons, Paul & Brendan Doherty, Kate Glackin, Fianna & Lughaidh McCool, Isabel Mullins, Enya Doherty, Kate McCallion, Tara McLaughlin, Aishling Doherty and Cora Ward.