Seamus Grant recorded at The Spout, Clonmany 2004.
The Spout – named after the water 'spout' across the road – was the home of my wife's(Elma Roddy) ancestral family and dates back to the mid 19th century. It was then no longer lived in but we came regularly from Dublin on holidays and for weekends. It was known for music sessions and big nights during those 'holiday' years. It is the townland of Glebe and sits below the imposing view on Bulba.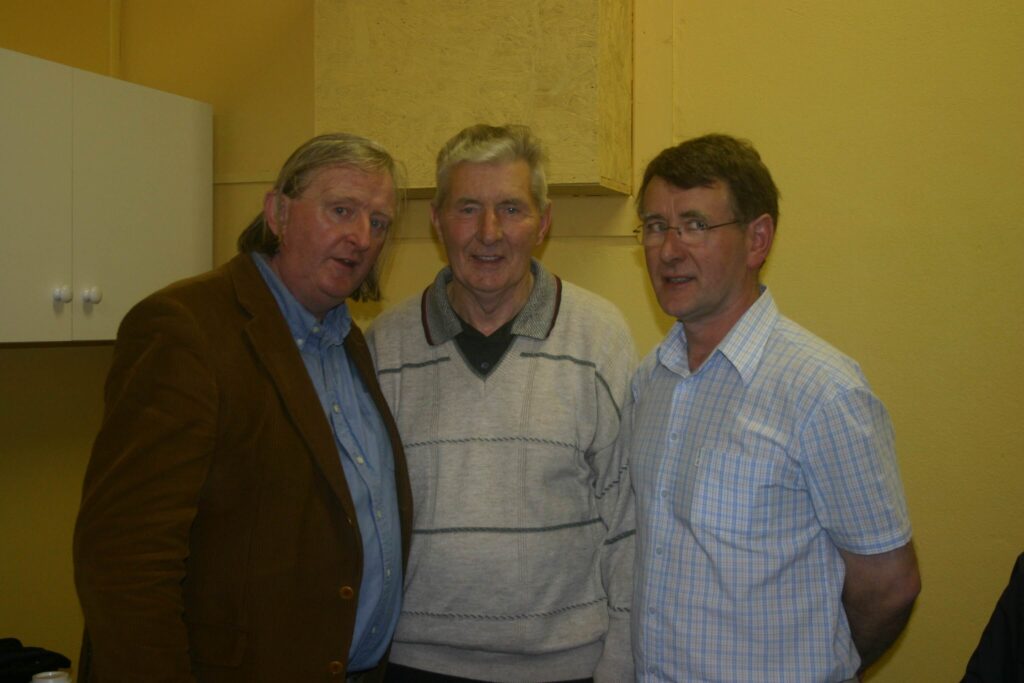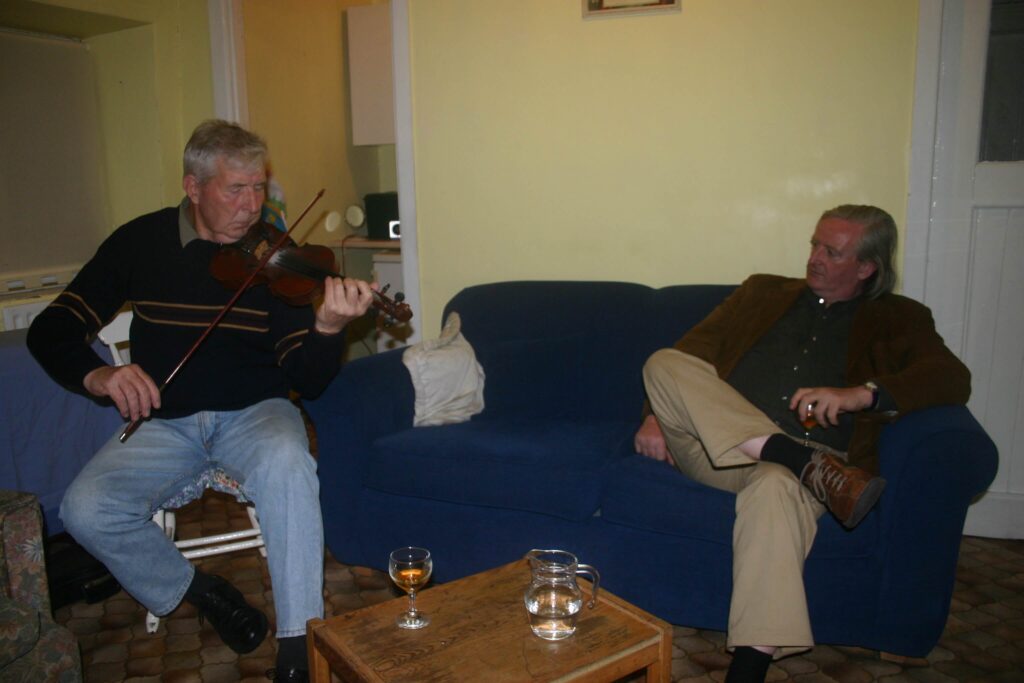 2004 was an important year in the history of Seamus Grant's music. The McGlinchey Summer school had the theme of 'Big Nights' as its central story – music, song, dance, ceili houses and more. As part of that event Michael O'Súilleabháin presented a concert of traditional music with string quartet and Mel Mercer on percussion. It was a grand occasion. In negotiating the appearance and the concert line-up, I was bold enough to insist that Michael would feature our local fiddle player, Seamus Grant. He was really enthusiastic and a great promoter of local music, styles and musicians. The rehearsal, with Mick Deneiffe, was a casual affair in The Spout. During that rehearsal Seamus had told me that he had spent many nights 'ceilidhing" with Patrick and the other neighbours in the house.  I had very few recordings of the tunes Seamus played and wanted to record some. So I invited him to spend an afternoon at The Spout where I would record him on a new 'digital' audio recorder I had bought. To make it more relaxed I asked our good friend Mick Deneiffe to come along (Mick's son Kieran who was learning fiddle came along for part of the day.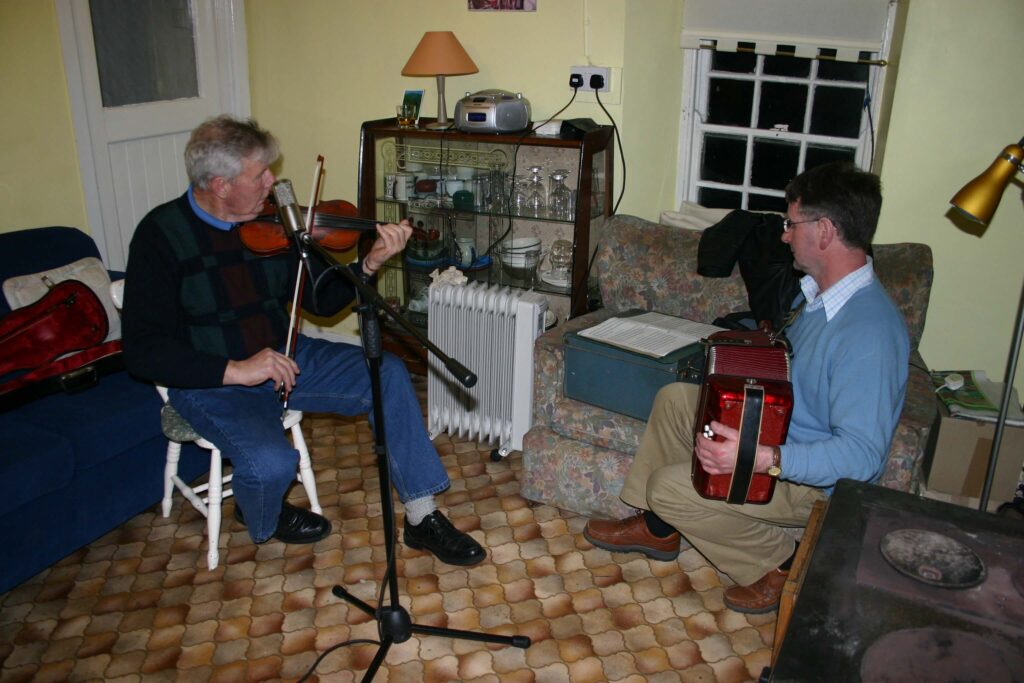 So we spent the afternoon and on into the night chatting, playing tunes – mainly Seamus and Mick – drinking tea first and something stronger later. It was a magical day of stories, music, chat, history and my only regret was that I recorded mainly the tunes and regularly switched the recorder off while we chatted. Seamus enjoyed the day and we promised to do it again soon. Little were we to know that Seamus would pass away from cancer the following year.
But I recorded some of his stories and over 30 tunes which are archived on this website for all to share and learn. Along with the CD produced by the Inishowen Traditional Music Project, these recordings are the main source for our archive of the tunes of Seamus Grant. We are finding more recordings of Seamus recorded by him and others on cassettes and many are featured on our archive.
We now live at The Spout and it is still a house for music and big nights.